View/download the most recent catalogs to learn why Nicolock has a product and color for every home. Find product information, design inspiration, color options and so much more in these catalogs.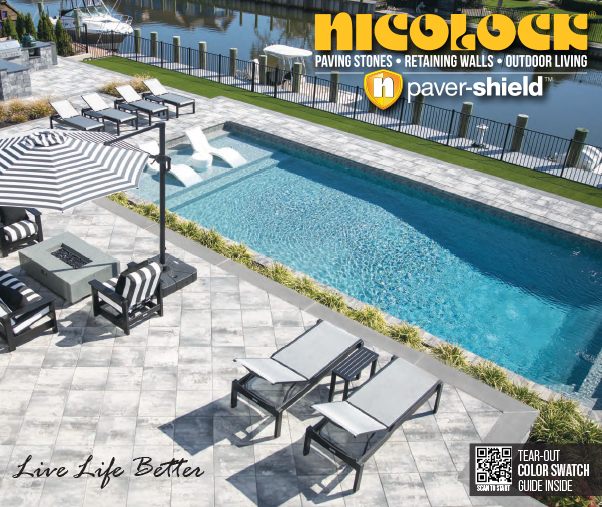 Nicolock sources the highest class of raw materials in the industry to give each paver the very best in quality and consistency. Our patented process features a smooth, ultra-dense surface and rich vibrant color guaranteed not to fade.
Our unique, state-of-the-art manufacturing process ensures that all of our quality materials are precisely measured out to create a consistent, extremely durable base mix which is the foundation of every Nicolock paver.
During this process, iron oxide bonds with cement molecules resulting in the most vibrant color seen throughout each paver.
Once our base mix is created, ultra-fine sand, Portland cement and additional color come together to create our paver-shield™ technology.
The result is a tight, smooth surface texture combined superior color, strength and beauty that will last for generations!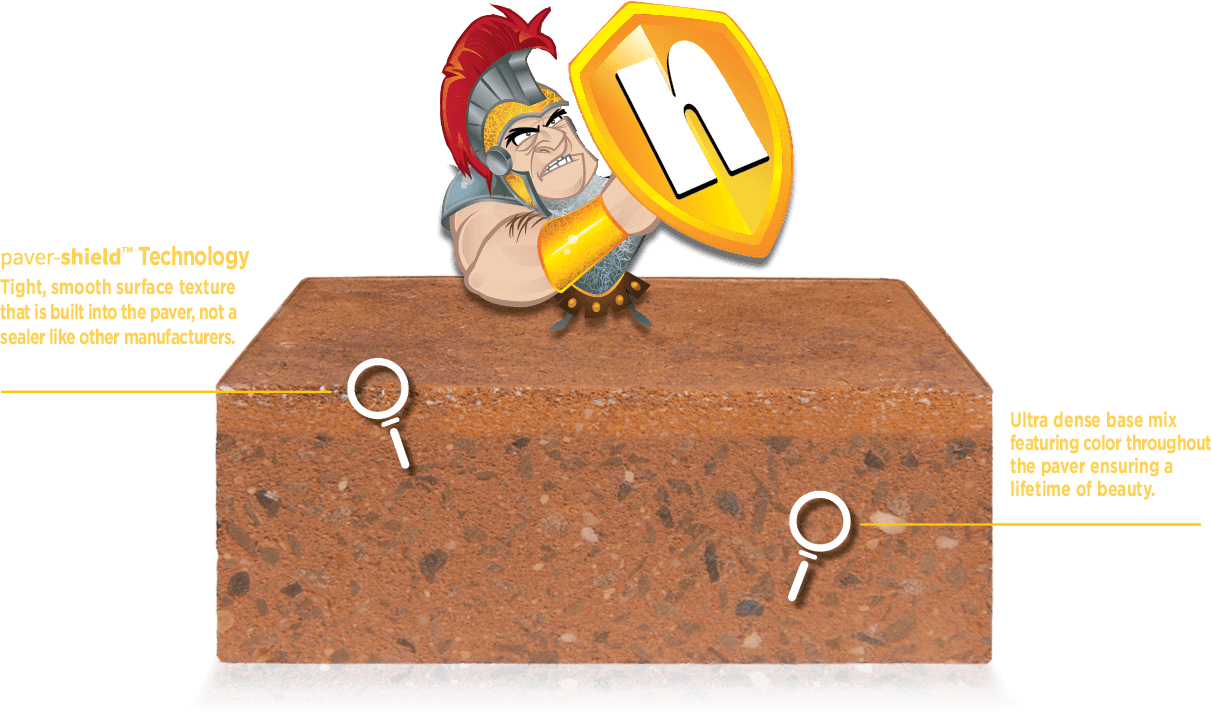 For more than 60 years Nicolock has been trusted to help homeowners and contractors like you in achieving their perfect home project. From technological advances such as our paver-shield™ technology, to our advanced color blending technique, Nicolock continues to lead the way in the production and supply of quality concrete products and outdoor living solutions. We are proud to say that we are 100% U.S. owned and operated.
Using select materials, our rigorous attention to qualitycontrol during the entire manufacturing process guarantees product consistency and allows us to offer you a lifetime warranty on our products.
We know and trust that you will love your Nicolock products. We are excited to introduce new and innovative products this year while continuing to bring you our superior line of pavers, wall systems and outdoor living lines.