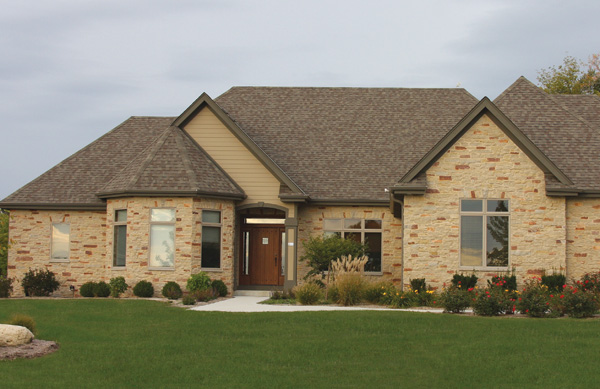 The Blend Collection combines a wide variety of stones into one beautiful blend. They represent a mixture of weatheredge, splitface, bedface and boulders. So no matter what your vision, Halquist can help bring it to reality.
The Boulder Collection from Halquist adds a rustic beauty that can not be duplicated with artificial stone. The collection incorporates natural- free form chunks or boulders giving your project a timeless old world look to be enjoyed for years to come. Natural stone will give you an unparalleled beauty, quality and value.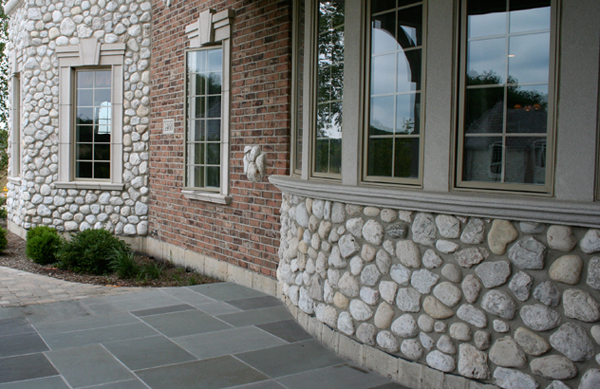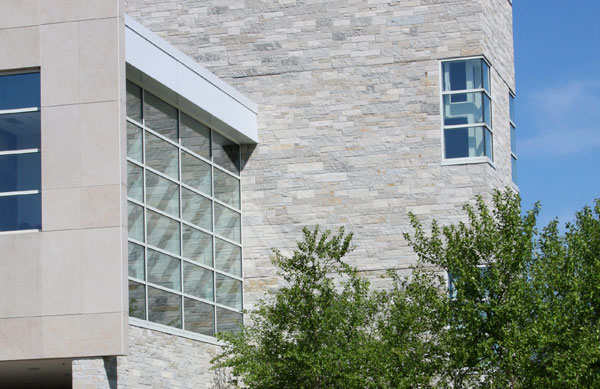 The Castlestone Collection from Halquist is one of the most beautiful collections of natural stone available. This is a selection of stones that are set in a random ashlar pattern dominanted with taller or blocky pieces. The blends may consist of bedface, splitface or hand-rockfaced pieces.
As the name suggests, you will attain a regal look either rugged or formal however your installation is done.
The Ledge Collection from Halquist is one of our most popular linear shaped profiles. The ageless beauty of natural stone is exemplified with the Ledge Collection. This collection offers blends of weatheredge, seamface and snapped edge stone which will determine size, texture and color. Depending on how it is installed, you can vary the final look of your project.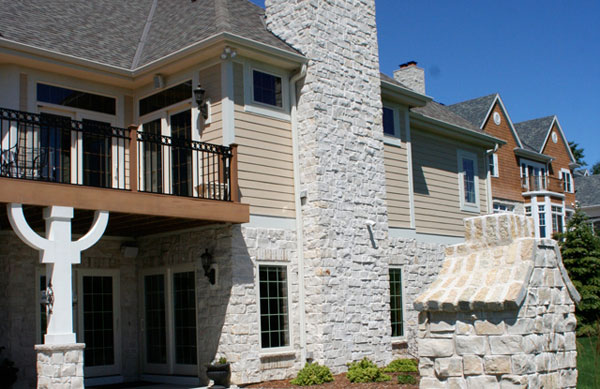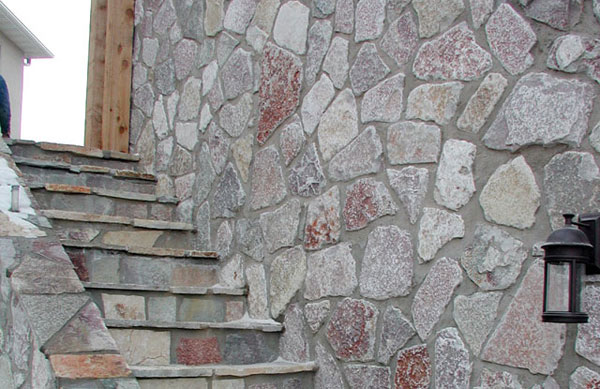 The Mosaic Collection from Halquist is a style of stones that are very rugged and irregular. Mosaics are also known as webwall. These stones are irregularly shaped pieces of bedface stone. The random shapes and sizes of these rough-edge stones create exciting patterns for both contemporary and rustic classics.
Increasingly, the use of stone isn't limited to just exteriors and facades. More and more, stone is finding its way inside homes. Stone brings warmth and character to stainless-steel kitchens. It introduces subtle color to bedrooms, dining rooms and bathrooms. With its dazzling array of tones and textures, our Stakledge Collection is an incredibly expressive building material that's revolutionizing the industry.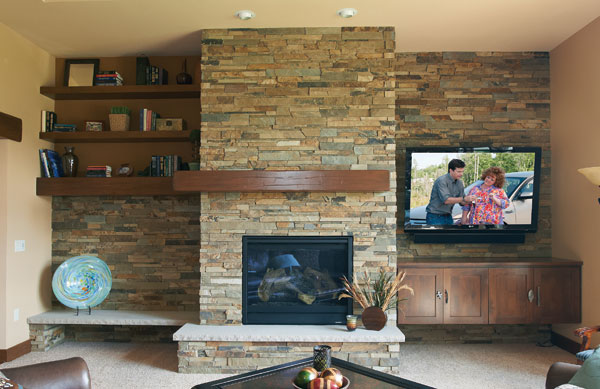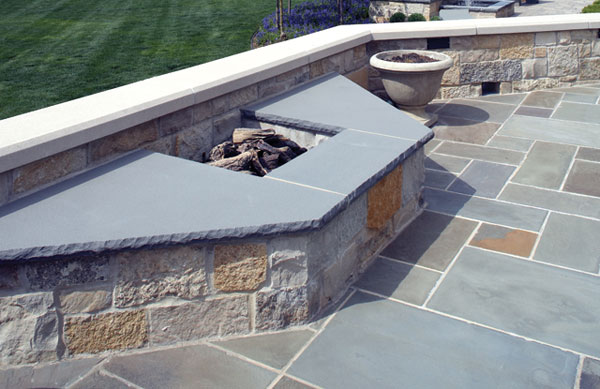 The Bluestone Collection from Halquist is a very popular choice in paving material. Whether you're looking for all blue, full color, gray/blue or lilac the appearance is unmatched by any other natural material.
Bluestone varieties from Halquist are available in patterned, irregular shapes and tumbled. Tumbled Bluestone is a perfect choice for a rustic appearance.
Halquist Stone collects and sorts some of the most beautiful granite and glaciated limestone boulders that are perfect for any job.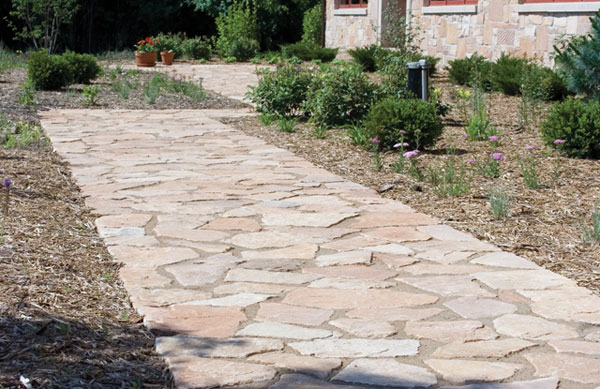 Creating a great flagstone patio is more than a backyard retreat. It's the center of family entertainment, outdoor living and the great American cookout. Whether you are grilling or just hanging out, you will enjoy your beautiful flagstone patio. Flagstone can be cut into pattern geometric shapes or you can keep the flagstone irregular for a more natural and rustic look.
Paving | Paver Collection
Halquist pavers have a long history of successful applications on thousands of residential and commercial projects. Commonly used applications include driveway, walkway and patios throughout America.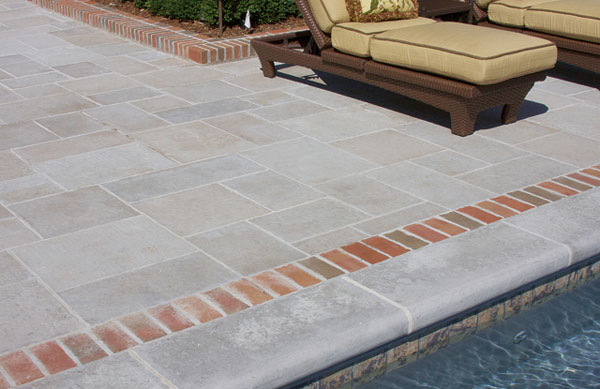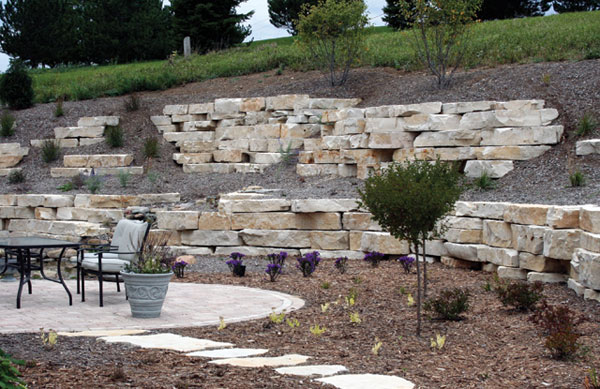 Outcropping stone from Halquist is perfect for creating a seamless transition from a natural environment into a man-made one. These rugged, irregular pieces of stone are available in weatheredge or broken quarry face. Whether you're designing a beautiful waterfall, holding back a large hill of dirt or accenting your landscaping, nothing beats the natural beauty of outcropping stone.  Outcropping is typically available in sizes ranging from 5 to 12 inches thick and up to six feet in width.
In today's world, you must grab someone's attention at a moment's notice. Using creative outcropping signage from Halquist Stone can help your project stand out from the crowd.
Whether you're in need of a sign for an entrance of a neighborhood subdivision, a corporate office or even a retail store, Halquist has a wide variety of colors, sizes and shapes to meet your needs.
We will take your logo and sandblast it with custom paint that will last for years to come.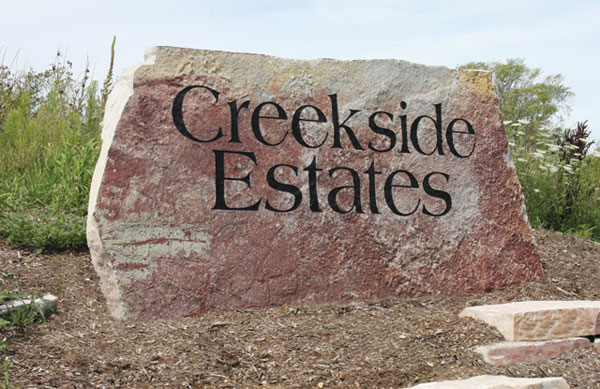 Steps | Treads | Coping Collection
The Wallstone Collection from Halquist comes in a wide variety of textures, colors and sizes. A landscaping favorite, drywall stone is the perfect choice for retaining walls in creating an elegant and charming appearance to your home. Drywall stone from Halquist will help you play the perfect host for that upscale look, yet can handle the day to day wear and tear from mother nature.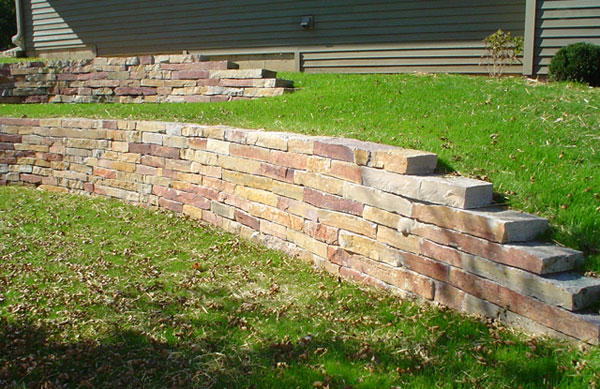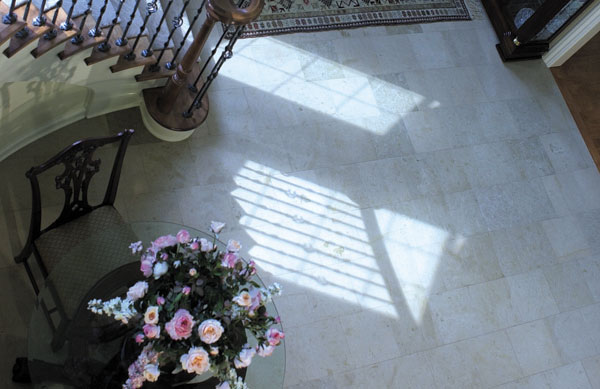 Why consider natural stone flooring? The natural beauty of stone and the depth of color will exude elegance in any room. Our Tile Collection is available in several finishes including: brushed, bushhammered, thermal, honed or polished. Each stone has its own unique color, veining and natural characteristics. The best part is that it's American Made from Midwestern stone.
As one of the largest fabricators of cut stone in the Midwest, Halquist combines modern technology with traditional craftsmanship to bring your unique vision to reality. In addition to processing our quarried products from our nine quarries, Halquist fabricates sandstones, granites, marbles and other limestones from around the world. Our staff can help you with shop drawings, drafting and even help architects engineer a stone cladding project.