SINCE THE 1930
s
U.S. Stone is the premier natural stone supplier in the country. We have been quarrying and distributing Kansas Limestone for more than 80 years. With eight quarries centrally located in the Midwest, U.S. Stone products can be found on residential and commercial structures throughout United States and Canada.
OUR NETWORK OF LIMESTONE EXPERTS
U.S. Stone maintains the highest standards for exceptional customer service. Our team of stone experts has been handpicked over the years for their unique experience and proven success with natural stone extraction, manufacturing and production, distribution and installation. We maintain a vast network of industry partners including masons, architects, builders and dealers.
INTERNATIONALLY ACCLAIMED & AWARD-WINNING
The U.S. Stone team is committed to providing a personalized experience and superior product to every client. Each of our customers receives the same high level of attention and service, along with our unparalleled industry knowledge. At U.S. Stone our goal is to exceed your expectations. We have provided Kansas limestone for some of the nation's most notable award-winning projects, public venues, beautiful homes, and impressive landscaping designs.
We offer nine unique colors of natural limestone extracted from our quarries throughout Kansas. The limestone is available in standard sizes or custom cut, veneer and landscape stone.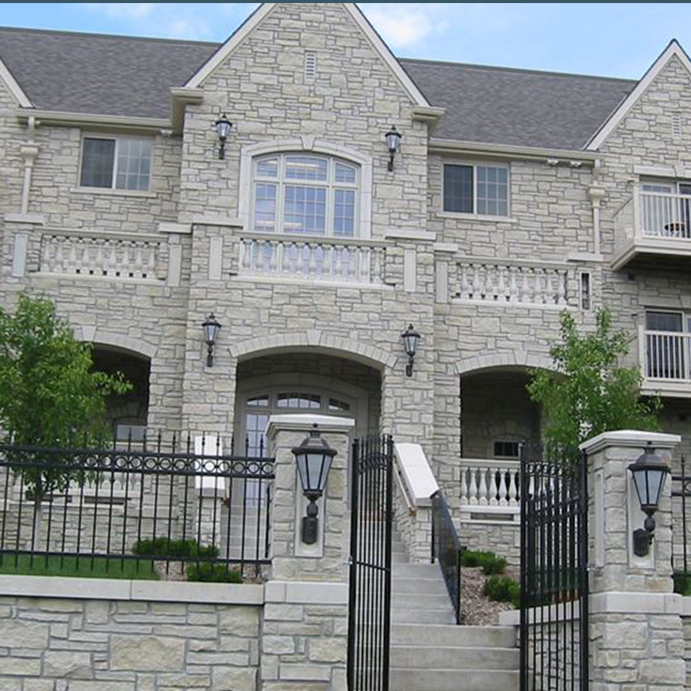 As one of the largest fabricators of natural stone in the Midwest, U.S. Stone Industries is well equipped to meet and exceed your design requirements in the realm of custom cut stone. Our 8 Kansas quarries yield the most diverse color palette in the limestone industry which translates to limitless design options for your projects.
 Whether your project requires large limestone panels, window or door surrounds, balusters, railings or even specialty hand carved limestone details our multi-faceted design team is ready to engage. This team includes our knowledgeable sales team, our in-house drafting department, capable project managers, plant site technicians, and skilled craftsmen ready to make your project a reality in natural stone. From the early stages of planning and budgeting to the setting drawings required during the installation of our products U.S. Stone is your partner in design for custom cut stone products.
The Delavan Collection includes a wide variety of limestone products engineered to simplify the process of incorporating timeless and beautiful natural stone into your design. Specialty items such as limestone column caps, wall copings, and window sills are "in stock" products which are regularly available from this collection.
 The Delavan Collection also includes limestone masonry units in industry standard sizes, limestone paving options for hardscape applications, and accent pieces such as keystones and quoins. Suited to all types of projects, the Delavan Collection is our most cost-effective option for common natural stone design elements as it is designed for maximum yield during the production process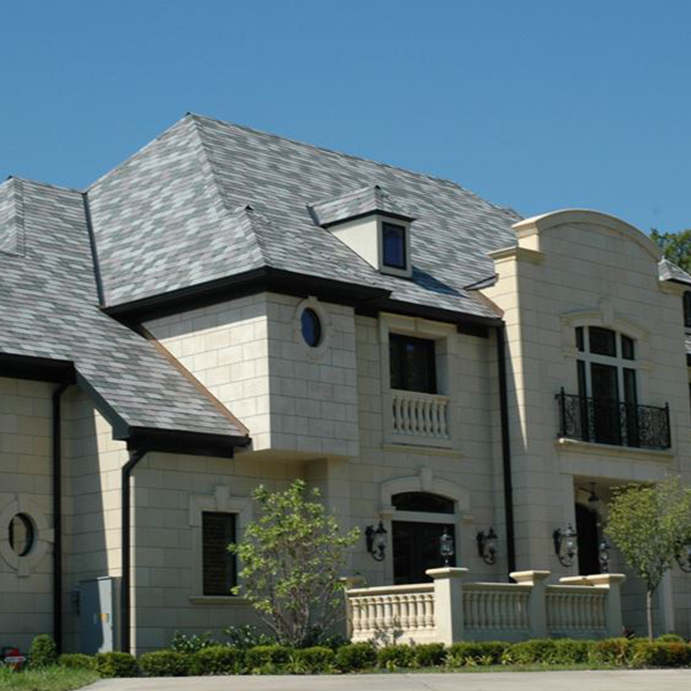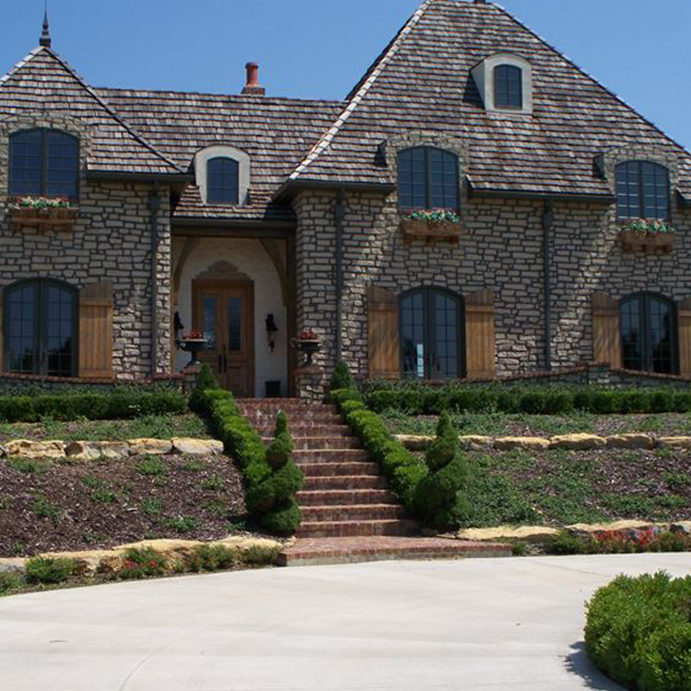 At U.S. Stone Industries, every veneer color, texture, and finish is available in a high quality ThinStone product. Using our variety of ThinStone corners and shapes in tandem with our standard thin veneer results in a finished installation that is virtually identical in appearance to full depth stone.
Recent technological advancements in production have resulted in extremely competitive pricing for natural ThinStone. Designers and homeowners can select a true natural stone product as opposed to a manufactured stone veneer without a substantial budgetary impact. Natural ThinStone has also become the preferred product for zero clearance fireplaces, interior walls, bars, archways and other unique applications.
With eight quarries throughout Kansas, U.S. Stone specializes in local, natural limestone for the building industry. We offer eight different types of Kansas Limestone with a variety of unique colors and characteristics. Our stone can also be custom blended to create unlimited design potential.
Kansas Limestone is durable and incredibly versatile. It is a choice material for a range of interior and exterior building applications including cut stone, veneer, thin veneer, paving, landscape and specialty stone. Our Kansas Limestone can yield blocks as large as eighteen feet or be cut as thin as one inch. We offer multiple finishes including sawn or split face, and can produce different corner units so our stone can be applied quickly and easily. With a state-of-the art manufacturing facility U.S. Stone can provide a strong, resilient, low-maintenance natural stone with all of the engineered benefits of a molded concrete product.
At U.S. Stone we prioritize product excellence and quality control. Each quarry is managed for regularity, allowing us to provide large quantities of a consistent product. Our manufacturing team is careful and efficient, guaranteeing the integrity of the stone through the production process.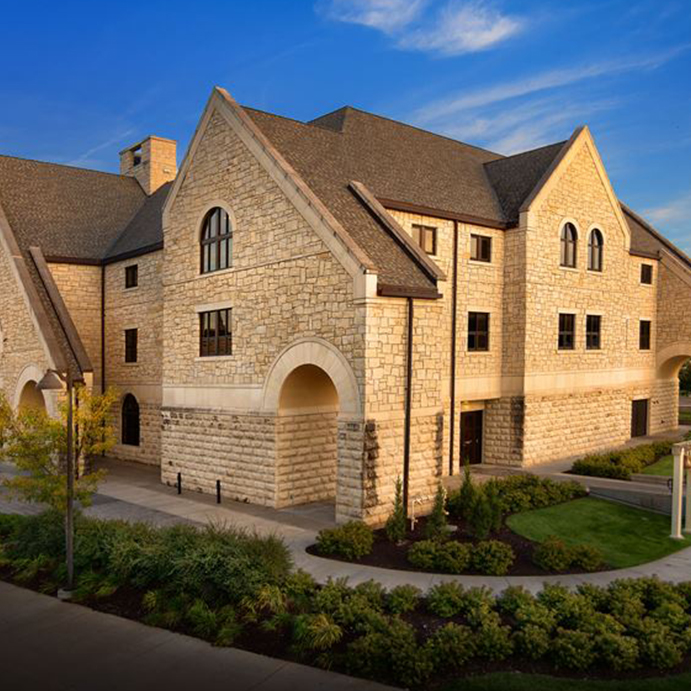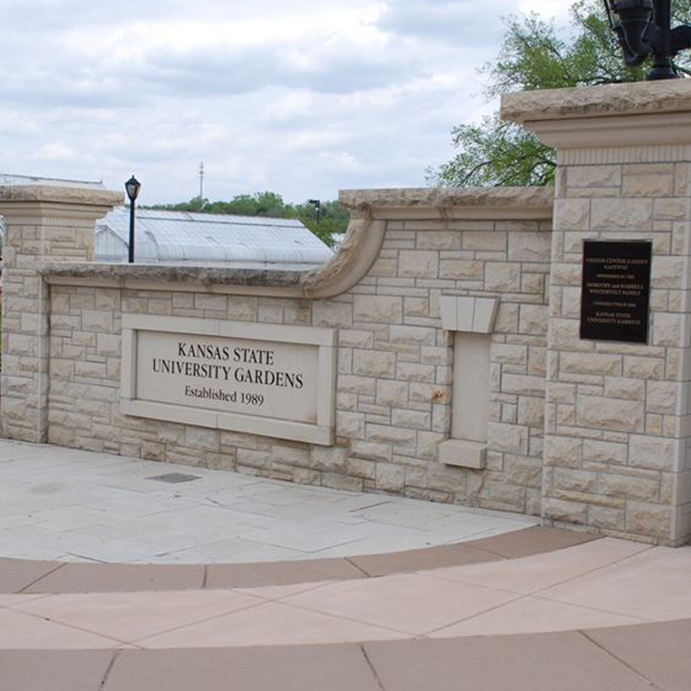 In addition to our vast array of stone veneers, U.S. Stone Industries offers you a wide variety of landscaping options. From massive dry stack retaining wall stones to garden edging and pool treads our large selection includes products that add elegance and custom detail to your finished project. Options for incorporating stair treads, wall stone for site walls, weathered boulders for your water feature, or custom landscape stone fixtures for unique landscape applications.