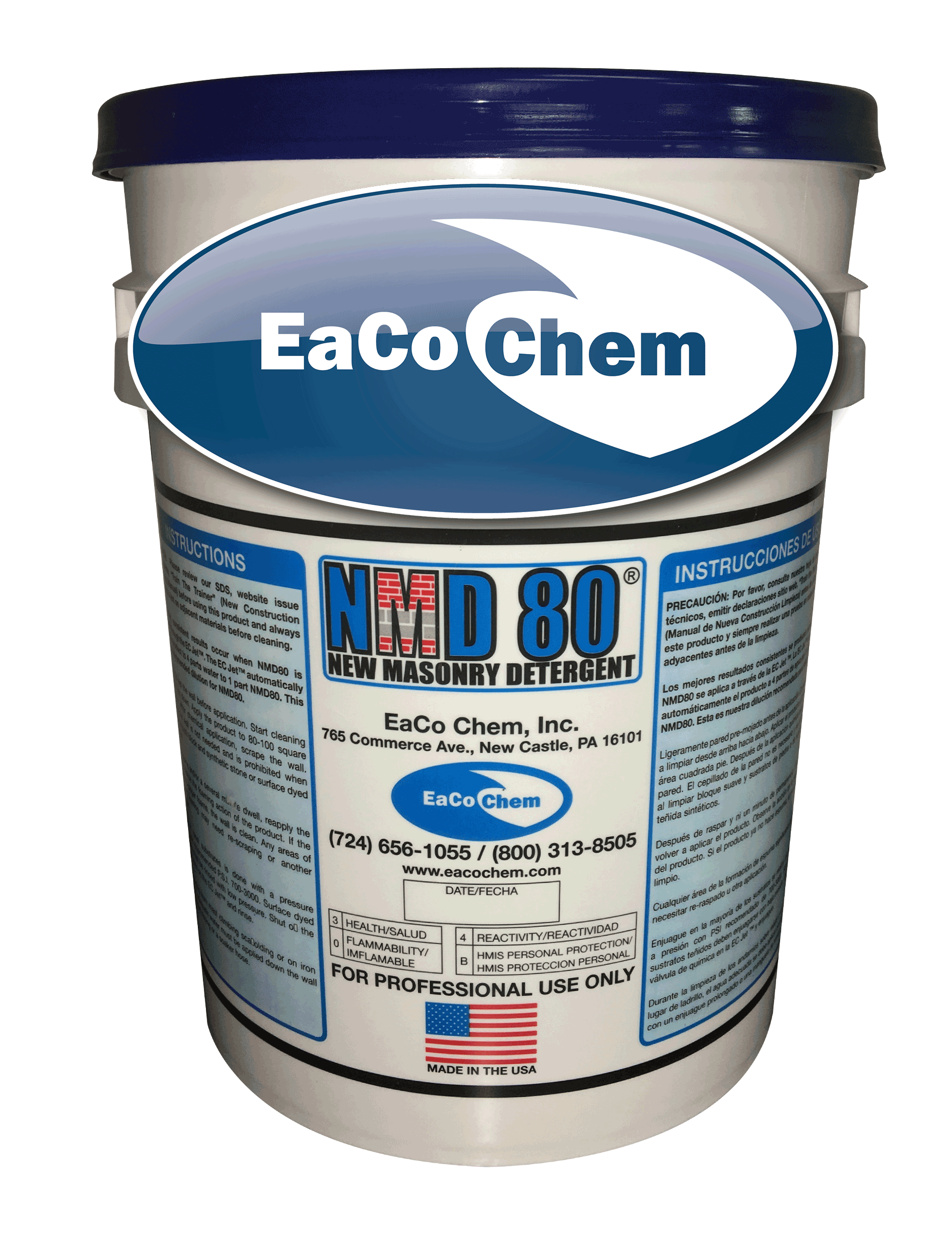 Features
Safe on Most Surfaces
Uses 80% Less Water
Saves 90% More Time
Spray On / Spray Off
NMD 80 is a powerful detergent-based solution designed for safe and effective removal of mortar smears and efflorescence from masonry surfaces. It can be used on all masonry substrates including brick, stone, synthetic stone, precast concrete, designer or colored block. It works great to remove polymeric sand haze.
The added buffering ingredients allow NMD 80 to be powerful yet safe enough for glass and anodized aluminum. NMD 80 is a masonry cleaner that requires no respirator when working outdoors, preventing unnecessary fines. This product is capable of extremely effective cleaning and efflorescence removal without brushing or scrubbing and will leave the cream on the mortar joints.
Proper usage is essential to experience the great reductions that are possible in chemical costs and cleaning time. NMD 80 is designed to be used with the EC Jet downstream chemical injector to produce excellent cleaning results consistently, easily, and faster than ever before. Combine these cost reductions with heightened safety, excellent final appearance and a dramatic reduction in post cleaning stains and you have tomorrow's chemistry today!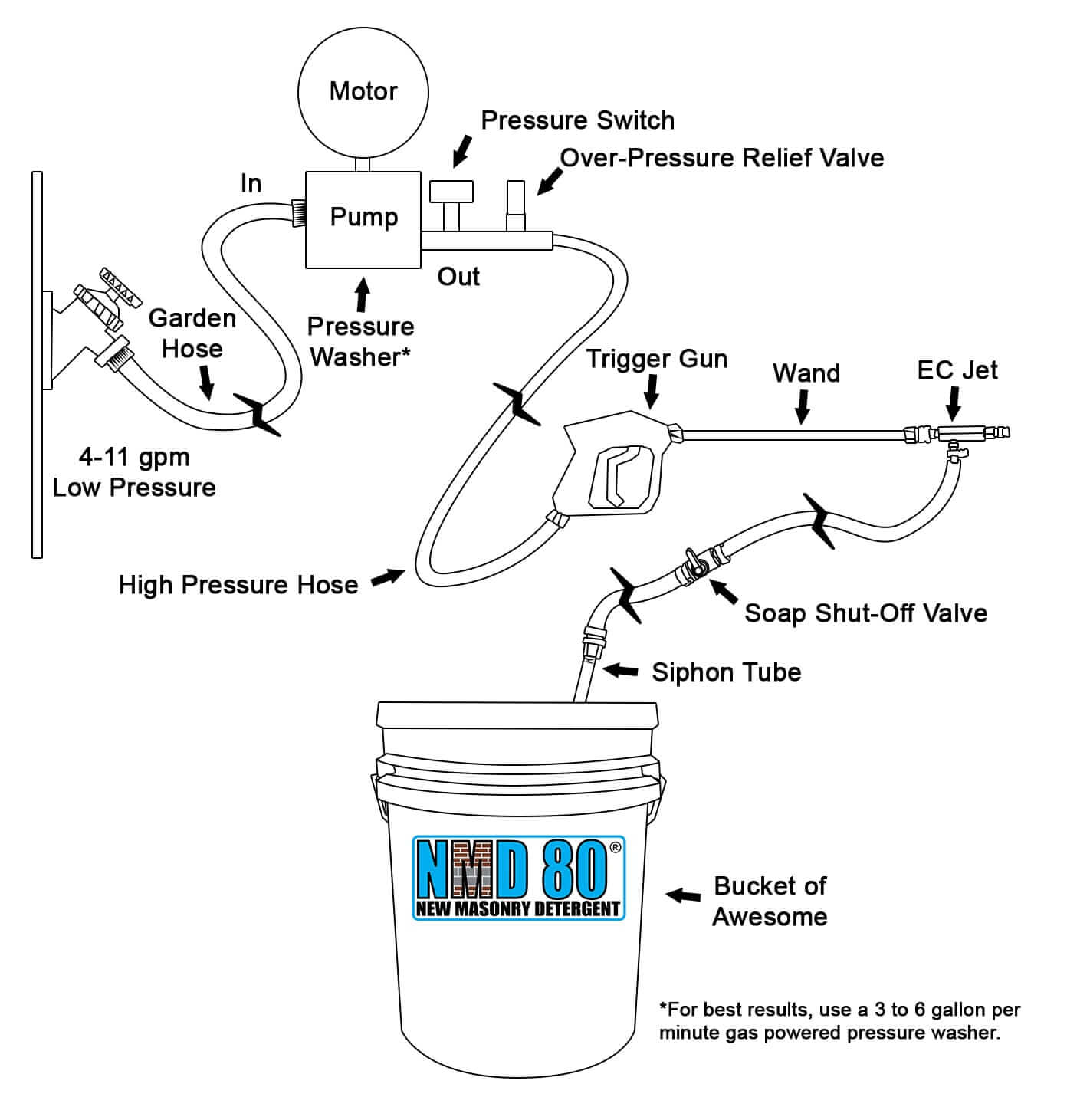 EC Jet  Downstream Chemical Injector for NMD 80
The EC Jet is a quick coupling attachment to the end of your pressure washer designed to dilute material 4:1 (4 parts water to 1 part chemical), eliminating the need to predilute the product yourself. It is primarily used when applying NMD 80 or SOS-50 for new construction clean-up. The EC Jet allows for quick and accurate dilutions while spraying the chemical with the proper nozzle already in place. The open/close valve can also be used to shut off the chemical in-take and allow for rinsing without removing the unit. For best results, a 3 to 6 gallon per minute pressure washer is recommended.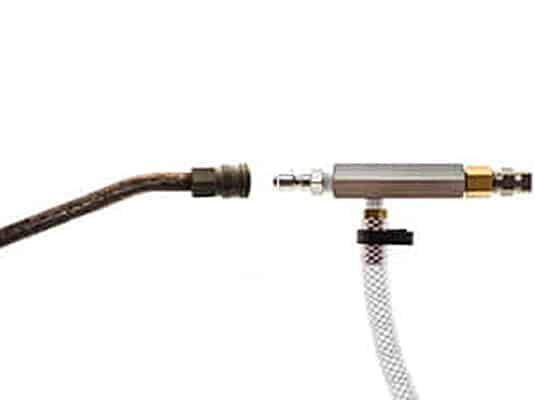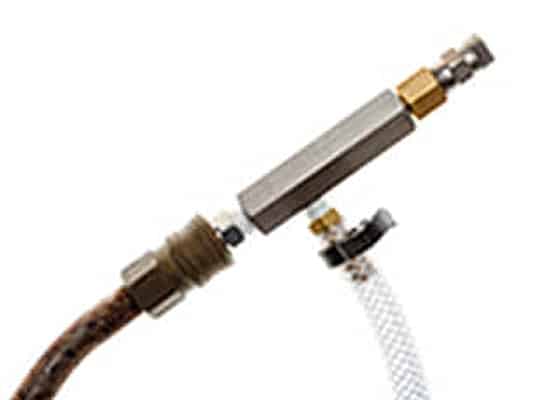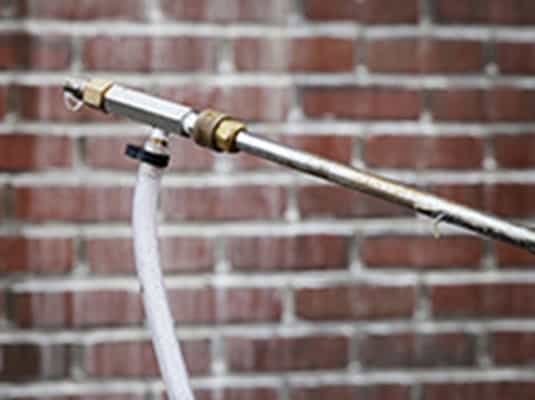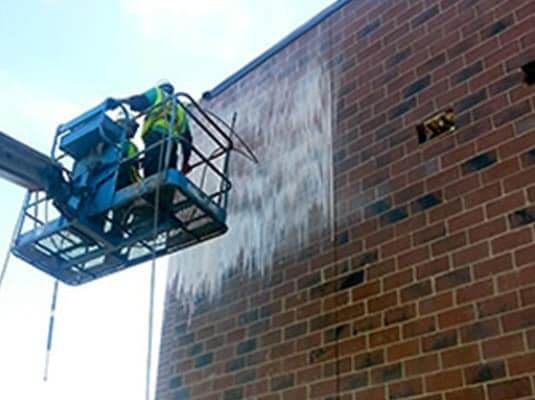 * A MEG type tip is required for the EC Jet to attach to the tip of the pressure washer wand. If the wand has a NPT tip, an additional attachment will be required.