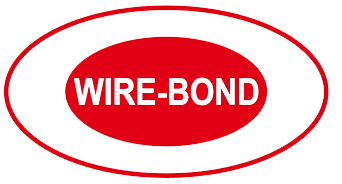 Innovation In Masonry Construction
We've been setting industry standards for manufacturing, products, and service for over 40 years. Our manufacturing facilities have the capacity to produce more than two million feet of wire products per day. We offer the complete line of masonry joint reinforcement products and accessories including Stone Anchors. We ship throughout the United States, Canada, Mexico, and overseas.
We recommend utilizing the extra strength of truss when installing reinforcement in single wythe walls, where the application of grout and rebar is at a minimum.
Truss design is a prefabricated reinforcement for embedment in the horizontal mortar joints of masonry.
Manufactured in 10′-0″ lengths from wire conforming to ASTM A1064/A1064M, ASTM A82/ A82M for cold drawn steel wire.
Consists of two or more parallel and deformed longitudinal wires welded to a continuous diagonal cross wire at 16″ O.C.
Out-to-out spacing is approximately two inches less than the nominal thickness of the wall.
Dimensions / Gauges:
| Wire Gauges | Side Rods | Cross Rods |
| --- | --- | --- |
| Standard | 9 gauge (.148 in) | 9 gauge |
| Heavy Duty | 3/16″ (.187 in) | 9 gauge |
| Extra Heavy Duty | 3/16″ (.187 in) | 3/16″ |
Truss Style Adjustable Joint Reinforcement with "Lollipop" style Eyelets and Pintles.
Level Eye Truss® is manufactured with double eyes welded 16″ O.C. Out-to-out spacing of longitudinal wires and is approximately 2″ less than the nominal thickness of the block.
Eye lengths are designed to span just beyond block for varying widths of insulation. All hooks and eyes are made of 3/16″ diameter wire.
Eyes are double welded on to side wires to provide maximum strength and durability.
Level Eyes make it easier to maintain 3/8″ mortar joint.
Allows use of 3/16″ side rods.
Eliminates weld points that are too thick.
Level Eye double eylets are welded 16″ on center. "Lollipop" design of eyelets provides for less than 1/16″ tolerance and meets the ACI530 Code.
Level Eye ensures continuous 16″ O.C. spacing. When installed vertically at 16″ O.C. horizontal spacing ensures code compliance requiring one 3/16″ pintle every 1.77 feet of wall area.
Dimensions / Gauges:
| Wire Gauges | Side Rods | Cross Rods |
| --- | --- | --- |
| Standard | 9 gauge (.148 in) | 9 gauge |
| Heavy Duty | 3/16″ (.187 in) | 9 gauge |
| Extra Heavy Duty | 3/16″ (.187 in) | 3/16″ |
Eyes and Pintles are 3/16″ dia. standard.
PVC Flashing is a non-reinforced polyvinyl chloride, waterproofed, impermeable sheet, composed of elastomeric substances which have been reduced to a thermoplastic state and formed into a continuous sheet.
Intended for use as a concealed waterproofing membrane on foundation walls and under concrete slabs and is often used as thru-wall flashing.
Features:
Material will not be physically deformed when stretched at room temperature nor will it tear or rip.
No cracking or flaking when bent through 180 degrees over a 1/32″ mandrel and then bent at the same point over the same size mandrel in the opposite direction through 360 degrees.
Dimensions:
Available Thickness
20 or 30 mils
Available widths
12″, 16″, 18″, 24″, 36″ and 48″
Standard length
150 lf per roll
Aqua Flash 500 flashing is a composite sheet type waterproofing membrane consisting of 8 mils of high density cross laminated polyethylene bonded to 32 mils of rubberized asphalt for a total thickness of 40 mils.
Features:
Composite flashing.
Excellent puncture resistance.
Self-healing since the adhesive system will elongate and recover if somewhat damaged.
Needs no reglet when adhering membrane to vertical substrate.
Dimensions:
Total Thickness
40 mils
High density cross
laminated polyethylene
8 mils
Rubberized asphalt
32 mils
Available widths
12″, 16″, 18″, 24″, and 36″
Standard length
50 lf
Cavity Net DT™ is used in masonry cavity wall construction. Manufactured from high-strength nylon with a 95% open three-dimensional matrix.
Cavity Net DT™ allows air and water to flow freely. Its unique dovetail shape with continuous base suspends mortar droppings at two levels preventing mortar bridging and allows moisture to exit the wall through weeps or vents.
Features:
95% Open Nylon Mesh allows unobstructed passage of air and water allowing wall cavity to dry and drain quickly.
Design permanently suspends mortar droppings preventing any blockage of weep holes.
Compressible to allow for cavity variations.
Durable nylon composition designed to last the lifespan of the building.
Ease of installation – Just place in cavity.
Dimensions:
Thickness
Dimensions
Packaging
1 or 2 inch
10″ high x 5′-0″ long
100 lf / box