The #1 choice for masonry cleaners and hard surface care products for thousands of contractors, architects and engineers nationwide since 1939.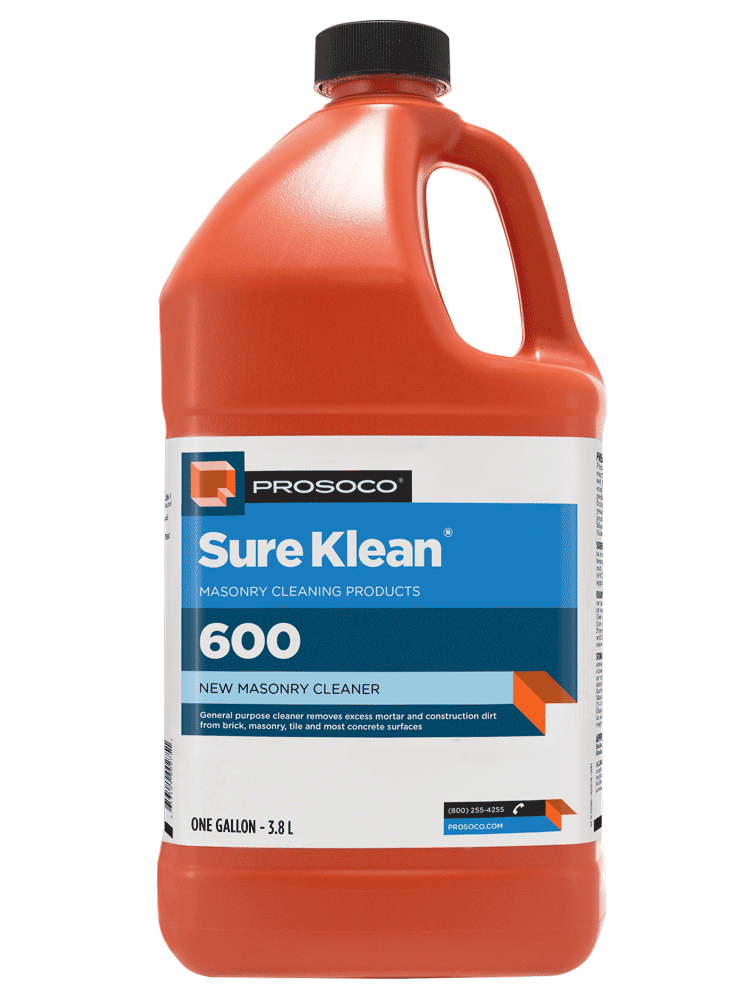 600 is a general-purpose, concentrated acidic cleaner that dissolves mortar smears and construction dirt quickly, leaving the masonry clean and uniform with no acid burning or streaking. 600 is the No. 1-selling proprietary cleaner for new masonry and is recommended by many brick, block, tile and mortar manufacturers.
Features
Safer than muriatic acid for new masonry surfaces.

Removes efflorescence on bricks, new concrete and new stone construction.

Fast and easy to apply – use with cold water rinse.

Special wetting agents let larger masonry surfaces be cleaned at one time, eliminating streaking.
Vana Trol
Sensitive brick & stone cleaner
Vana Trol is a concentrated acidic cleaner for new masonry surfaces that are subject to vanadium, manganese and other metallic stains. Vana Trol is designed to simplify rinsing and reduces the potential for efflorescence.
Features
Rinses clean without streaking.

Controls green vanadium and brown manganese staining on color-sensitive brick and tile.

Removes efflorescence on new brick, concrete block and stone construction.

Safe for use on most unpolished natural stone or cast stone.

Designed for use with colored mortar.
MORE AVAILABLE PROSOCO PRODUCTS