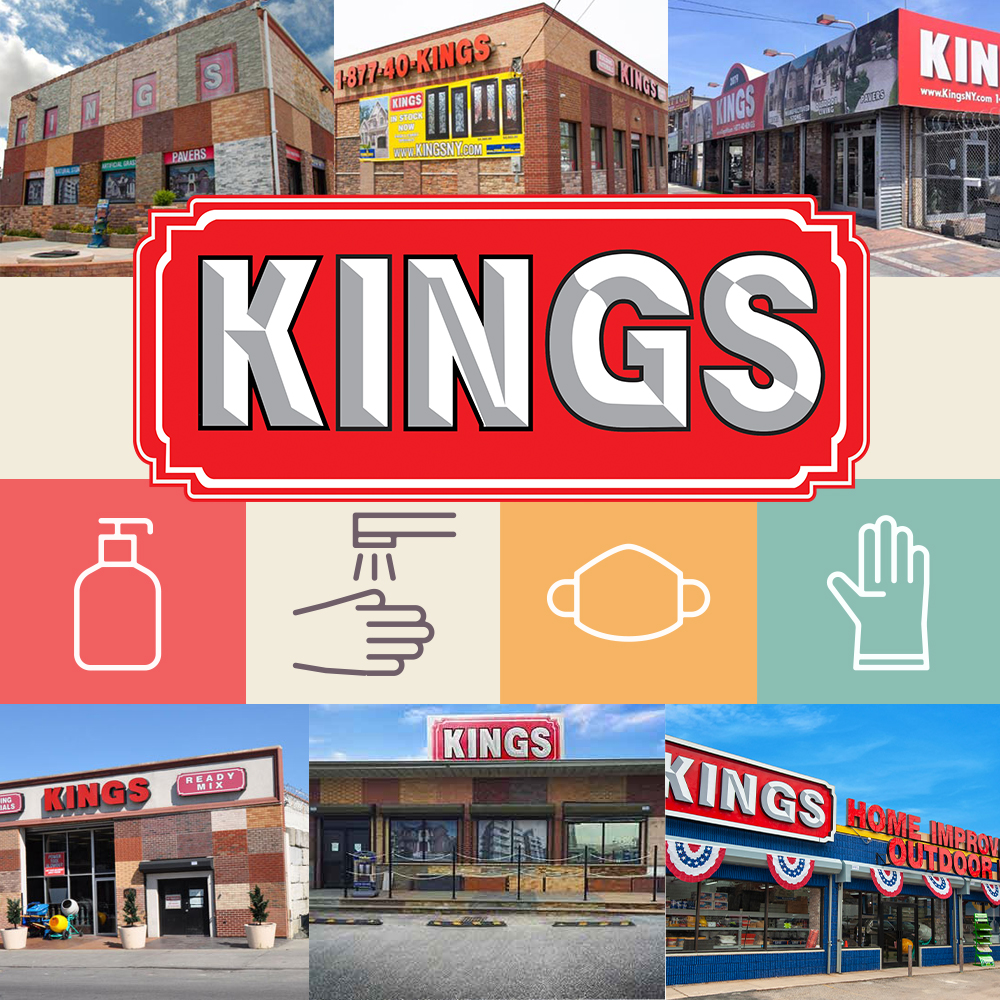 KINGS Building Materials is helping do our part after the recent news of COVID-19. We are OPEN Monday – Friday (closed Saturday) until otherwise directed by officials. Nothing is more important than the health and safety of our employees and customers. While we always strive to maintain the highest standards when it comes to cleaning and maintaining our showrooms and stores, we're taking it even further by increasing the frequency of our cleanings, concentrating on public areas. In light of the current situation and in addition to following the guidelines and the recommendations of the CDC, the New York State Health Department and the World Health Organization, we have developed our own internal protocols to help assure safety.
All common areas in our showrooms are supplied with hand sanitizers (ask a staff member if you need help locating)
Common areas including our showrooms, cashier counters and bathrooms are continuously being cleaned and disinfected
Cleaning of doors, products and doorknobs are continuously being sanitized and disinfected
Employees are wearing gloves to minimize contact

Our sales teams are available via phone and happy to answer any questions you may have. Additionally, orders can be easily placed over the phone or via email and paid for online.

We stand by our staff and local customers. At this time we understand the importance of our community and their safety. Our teams are working to continue to serve the supply needs of businesses and customers during this time while keeping our employees and customers safe. More information from the CDC can be found here.